August 20th, 2015. A day forever engraved in my mind. That day represents moving on, bettering
myself, closure, and finding my forever home.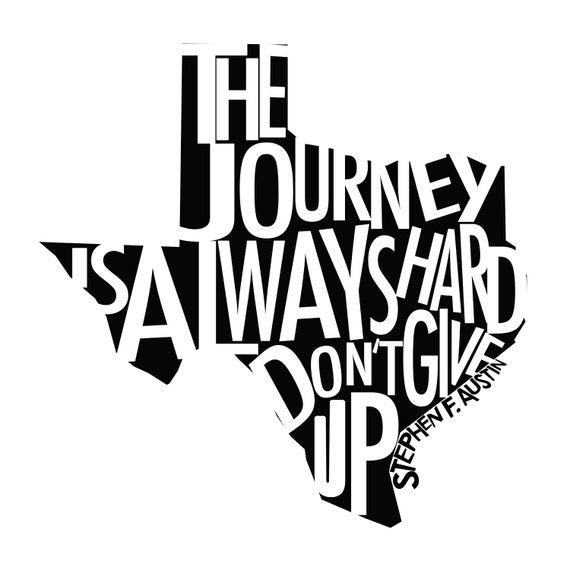 The journey to Texas was far from easy. Just ask that 11 year-old little girl that was nervous, and full of anxiety. My journey to Texas started when my Dad showed me a video of the greatest state to ever exist, Texas. We all agreed that we would not dip our toes in the water, but take a dive into the water, and move to Texas.
The day that the 'For Sale' sign went up in our yard was emotional for me. I cried. It all hit me that I'd be leaving behind so much, but little did I know that the possibilities ahead of me were way better, than what I was leaving behind.
Now the hardest part of the entire journey started, selling the house. We lived in a small town, and it wasn't what you would call a desired place to live. It took weeks to sell our home, and at the same time it was hard to sell the idea of moving to Texas to the doubters.
Some said, "Over my dead body.", on the thought of us moving to Texas. Some said, "Go for it.", on the thought. The weeks leading up to the move were some of the hardest weeks, anyone with anxiety could go through. The things that were said were just punch-you-in-the-gut things. My parents were my rock during this.
My Dad would listen to me until 2:30 A.M, just talking. Through all the tears, laughs, and nerves, he was always there for me. My Mom was always willing to always help me. Whether that was watching TV with me, or just sleeping in my room with me during a rough night. Thank you Mom & Dad.
As the weeks went by, we finally got a buyer, and it was official that our move-out date was August 20th. It was such a rewarding, surreal moment to hear that it was official. The packing and the usual craziness of moving started extremely quickly. We had a planned vacation to California, and you put that in the mix along with moving. Watch out cause crazy mama is coming your way!
Fortunately, the packing and everything happened, and ended up being just fine! When the moving trucks came, that was when it set in that Texas was calling, and we must go. In the evening, we said bye to neighbors, family, and friends. After that it was time to head to the Lone Star State.
I started 6th grade just 3 days after moving, and even though I was super nervous on that first day, I made it. I MADE IT!!! 🙂
Through it all, my grandpa, Buddy, helped me through the rough times, and the rewarding times. I always knew I could do it with him watching me from above. He's my guardian angel, and I feel his presence every single day. I really hope that he's smiling down on me, and that he's proud. Buddy, I love you, and you'll forever be in my heart.
Since moving to Texas, I've joined a performance team at Keller's Grace of Dance, and am on my way to becoming a Dallas Cowboys Cheerleader, and I spend most of my time with the Dallas Cowboys Cheerleaders. (All of the cheerleaders are amazing!) I am now in 7th grade, and I love middle school. The Cowboys are holding down the East, and their home is Texas, and my home is Texas as well. I've never been happier in Texas, and Texas is my forever home.
Now instead of that nervous, full of anxiety 11 year-old girl, you'll see a happier, confident, strong, 12 year-old. As I said earlier, Texas was calling, and I had to go.